Starting July 1, 2020, you can choose a new Dental Blue plan with enhanced benefits, designed to fit the needs of your employees and their families.
It's easy to find the right
Dental Blue
coverage for your employees.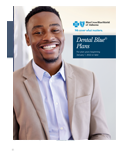 Download our
Dental Blue
brochure for detailed plan
information, benefits and deductibles.
Node: bclrgrpappp1002.corp.bcbsal.org:8080